Best price
Dell Inspiron 3501 Core i5
Screen Size:  15.6 Inches
Memory: 1 TB
Ram: 4 GB
Battery: 3 cell Li-Ion
Camera:  Yes
Processor Type:  Intel Core i5 -1135G7
Processor Speed:  2.4 GHz Turbo Boost 4.2 GHz
Dell Inspiron 3501 Core i5 1135G7 Price in Pakistan (4GB RAM – 1TB HDD)
Dell Inspiron 3501 core i5 1135G7 Price in Pakistan.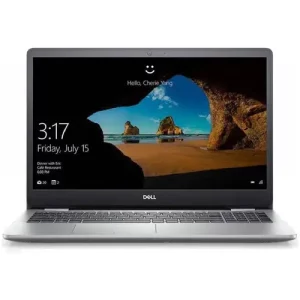 Specification:
Screen Size:  15.6 Inches
Memory: 1 TB
Ram: 4 GB
Battery: 3 cell Li-Ion
Camera:  Yes
Processor Type:  Intel Core i5 -1135G7
Processor Speed:  2.4 GHz Turbo Boost 4.2 GHz
Screen Resolution:  1920 x 1080
Touch Screen:  NO
BackLite KeyBoard:  NO
Graphic Memory: NVIDIA GEFORCE MX330 2GB GDDR5
BlueTooth:  Yes
Wifi:  802.11ac 1×1 WiFi
FingerPrint Reader:  NO
USB: 3 Ports
The Dell Inspiron category is specially introduced for consumers who only want to use it personally.
Launch Date:
It was launched in July 2020.
Storage:
The core i5 CPU comes in intel core i5 1135G7 with multiple RAM options like 8/12/16/32GB. Also, storage is available in 128/256/512/1024GB.
Color:
Dell introduced two color schemes, black, and silver, which look stunning.
Display:
It has a beautiful display of 15.6 inches with 1920×1080 resolution (141 PPI);
Camera:
CMOS Sensor Technology, 0.92Megapixels & Videos is 1290 x 720 (HD) at 30 fps
Design & Dimensions:
The Dimensions are:
Front Height is 0.71″ (18mm)
Rear Heightis 0.78″ (19.90mm)
Width is 14.33″ (363.9mm)
Depth is 9.80″ (249mm)
Weight is 4.32LB (1.96Kg)
Battery:
Its battery capacity is 42W made of lithium-polymer, which takes 3 hours to charge.
Specification:
Dell Inspiron 3501 Core i5
User Reviews
Only logged in customers who have purchased this product may leave a review.